STE5EN'S SCIENCE FICTION and HORROR BOOK REVIEWS
To visit elsewhere at this site use this Navigation Bar
To read a review either scroll down or click on author's name
MACLEOD, KEN
The Cassini Division
Newton's Wake
MARQUARDT, MICHELLE
Blue Silence

MATHESON, RICHARD
I Am Legend

McARTHUR, MAXINE
Time Future


McAULEY, PAUL J.
Eternal Light
Four Hundred Billion Stars
Child Of The River
McCAMMON, ROBERT R.
Bethany's Sin
Swan Song

McCARTHY, WIL
Bloom



McDEVITT, JACK
Engines Of God
Moonfall
Ancient Shores

McDONALD, IAN
Desolation Road
Necroville
Evolution's Shore
Brasyl
MACLEOD, KEN
---
THE CASSINI DIVISION

Ellen May Ngwethu is a member of an elite defence force known as the Cassini Division. The role of the Division is to defend the Solar System from the threat posed by the Outwarders. Many years prior, a group of humans experimented with downloading minds into machines. They left the System via a wormhole and became known as the Outwarders. Over time they evolved into post-human beings that experience life at a quickened pace. On their return to the Solar System they took up residence on Jupiter.

Over a period of centuries, Earth has been bombarded by space-borne computer viruses emanating from Jupiter. The people of Earth have had to develop technology that avoids the damage possible from these viruses. Electronics and radio technology are both susceptible. Rather than use e-mail, humans now use c-mail which makes use of chemicals, to communicate.

Ellen has been given the task of finding a Professor Malley, who wrote a paper establishing the theoretical possibility of wormholes (13 years before the Outwarders built theirs). The Division wants him to help them pass through the wormhole to New Mars, established by some rogue Outwarders.

This is Macleod's third book and I'd recommend reading the first two before tackling this one. Aspects of the book and especially some of the characters attitudes were difficult to follow without this prior reading. On the whole the book is worth taking a look at.

Good (7)

October 1999


MACLEOD, KEN
---
NEWTON'S WAKE (2004)

A war between the USA and the rest of the world ended up with artificial intelligence absorbing mankind, plague-like, into transcendence. A few escaped the change and travelled away from infected Earth, but evidence of post-human activity exists and when a group of wormhole travellers disturb an ancient relic on a far away planet, deadly war machines are awakened to once again threaten the existence of man.

I tried to like this book, but in the end would have to say it was somewhat of a disappointment. None of the characters were particularly likeable (nor dislikeable for that matter) and so it was hard to care what happened to them.

Good (6.5)

July 2005

---
BLUE SILENCE (2002)

Earth is orbited by 2 habitable space stations and at one of them a strange spaceship has docked. The ship resembles a craft that left Earth's orbit 180 years ago and was never heard from again, but this ship is much larger and has not responded to attempts to communicate. When a search party boards the ship they encounter beings that don't quite appear to be human.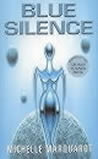 The aliens are permitted to board and after a short quarantine, are given the run of the station. Some of the station's inhabitants, particularly Maya Russini, a Senator in the original boarding party, are not happy with this, believing that the aliens pose a very real threat.
Much of the book is taken up with the exploits of the political factions that represent each of the space stations. There is much underhanded manoeuvring and misrepresentation of the facts to ensure deals are done.
By the end of the book we haven't found out much about the origin and purpose of the mysterious aliens, which is unfortunate. Most of the book is focused on Maya and her efforts to expose the truth about them. This is a well-written book that didn't quite reach its promise. It is the winner of the George Turner Prize, an Australian award.
Very Good (8)
December 2002

MATHESON, RICHARD
---
I AM LEGEND (1954)

I first came across this title while looking through lists of highly recommended books. It has since been re-released as part of a SF Masterworks collection. I was a little hesitant about it once I discovered that the book was the basis of the movie The Omega Man, starring Charlton Heston. It doesn't rate as one of my favourite films.

Don't let the film sway you. Fortunately the book is far superior.

Robert Neville is immune to a 'plague' that has virtually wiped out mankind. Those not killed by it are turned into vampires that require untainted blood in order to survive. Like traditional vampires, they shun the daylight, but at night they attack Neville's home and taunt him endlessly.

Matheson has written a short (160 pages) tale depicting one man's fight against evil and despair. It is a mixture of SF and horror that will appeal to fans of both genres.

Excellent (9.5)

December 2000

---
TIME FUTURE (1999)

Commander Halley is in charge of an orbital space station many light years from Earth. Some one hundred years ago, Earth made First Contact with the Invidi, an alien race with superior technology. When Earth was invited to join a Confederacy of planets they were only allowed limited access to advanced alien technology along with limited voting rights. Four worlds control the balance of power while Earth and eight other worlds play second fiddle. This restriction has led to conflict and disharmony between the haves and have-nots.

Halley's station has been caught in a hostile blockade for the past 6 months and the Confederacy seems either unwilling or unable to offer assistance. When a damaged ship enters the system and is able to somehow avoid the blockade, Halley thinks it might offer a solution to her problems.

This is McArthur's debut novel and it won her the George Turner prize (an Australian award). Filled with aliens, monsters, treachery and a struggle against overwhelming odds, this is a great book with which to make a debut. I never knew exactly what was going to happen from one plot twist to the next. The story is set over a two-day period and by the end of it you feel the exhaustion of Commander Halley.

Very Good (8.5)

March 2001


McAULEY, PAUL J.
---
ETERNAL LIGHT

Dorthy Yoshida has the ability to see peoples thoughts and more. She helped put an end to the threat posed by the Enemy, an alien race from the Galactic core,some ten years ago and has since been put on ice by the Navy. She has within her brain the collective consciousness of those aliens who have plans for her in the future.

Suzy Falcon is a singleship pilot who fought in the war. She has been employed to continue this battle when a hypervelocity star is detected heading for Earth from the Galactic core. It appears the Enemy is at work again.

An ancient race that has transcended from a physical state to one of light enlists the help of Dorthy and Suzy as the Enemy is a common threat.

There is a lot in this story to keep you entertained. It moves along like a roll-a-coaster with many direction changes in the plot. Essentially hard sf with doses of cosmology, biology, wormholes and more.

Very Good (9)


Author site www.omegacom.demon.co.uk/


McAULEY, PAUL J.
---
FOUR HUNDRED BILLION STARS

This is the first of McAuley's novels centred on Dorthy Yoshida who has an ability to read minds. She has been 'kidnapped' by the Navy who want to use her to discover if the planet of P'thrsn is inhabited by a hostile alien race known as the Enemy.

She and a handful of other humans search the planet paying special attention to a race consisting of herders and the smaller critters that they herd. Dorthy believes that these simple creatures may be the Enemy but she has a hard time convincing the Navy.

A substantial amount of the story is devoted to the trek across the planet made by Dorthy and a scientist, Arkady. This section tended to drag and I began to think about the next novel I was going to read. The ending of the novel, which dealt with the confrontation with the alien race, was an improvement, but overall I'd say it was a disappointment after having read ETERNAL LIGHT.

Good (6.5)


McAULEY, PAUL J.
---
CHILD OF THE RIVER (1997)

This book had the feel of a fantasy and I don't like fantasies. There were no wizards, elves or magical experiences, thank goodness, but they would not have been out of place within the story.

Confluence is a world created by the long departed Preservers, who seeded the 'planet' with many alien species, all of which contain some of the Preservers DNA. When the Preservers departed they left a plethora of machines to maintain Confluence.

As a baby, Yama was discovered in a small boat floating on the Great River. He was at the breast of a dead woman, not of his species. He was then raised by a civil servant in the backwater town of Aeolis and destined to follow in his 'father's' footsteps. Yama has other plans. He has never met any other inhabitant of Confluence of his own bloodline and wishes to trace his heritage. Yama also seems to be able to control the machines of Confluence, an ability he chooses not to reveal.

Toward the end of the book I became more comfortable with the setting McAuley has created. Yama's journey of discovery had its moments and I will read the sequel, eventually. The book doesn't attempt to solve the riddle of Yama and I do hope McAuley doesn't drag things out too far.

Good (6.5)

April 2000

---
BETHANY'S SIN

The Reid family moves to a quiet, picturesque little village, Bethany's Sin, to try to escape the past that still haunts the dreams of Evan Reid. He believes his dreams are warnings of things to come, but his wife Kay believes he still suffers the effects of the Vietnam war and fears these dreams will tear their family apart.

Kathryn Drago is an historian who took part in an archeological find some fifteen years earlier. She brings to Bethany's Sin artifacts which influence the behaviour of the village inhabitants.

Plenty of suspense and gore in a story that is well told and maintains interest 'til the very end.

Very Good (9)



McCAMMON, ROBERT R.
---
SWAN SONG (1994)

A tale of nuclear holocaust. The USA and Russia, as well as a number of other countries, are on the brink of all out war. When the political process fails, leaders start pushing buttons.

The story takes place in what's left of the US. We follow a handful of characters who survive the destruction of their cities. One survivor, Swan, may be the last hope for mankind. She is able to help plants grow and give life back to the soil.

Only one 'person' is happy with mankind's desolate state and he plans on keeping things headed downward. The man with the scarlet eye, as he is called, is an evil presence, able to change his appearance at will. He plans on destroying any hope mankind has left.

As you'd expect, a story about nuclear destruction can be bleak. SWAN SONG is that at times, but it's also a tale of survival and hope. There are two types of survivor depicted here. Those who hold onto their morality and hope for a better future and those who operate at a very base level, prepared to do anything and make any sacrifice in order to survive.

Very Good (9)

January 2001


MACARTHY, WIL
---
BLOOM

John Strasheim lives on Ganymede where he makes shoes to help people cope with the moon's low gravity. He also free-lances as a journalist and it is in this role that he is noticed and offered a job as recorder/writer on a mission to the inner solar system.

The inner system has been over-run by man-made, self-replicating organisms known as mycora. They consume all they come in contact with - organic and inorganic. The only places unaffected seem to be the polar caps of the inner planets. Strasheim was one of the lucky ones to escape to the outer reaches where the cold inhibits the spread of the mycora.

The mission of which he is a part is trying to determine if the mycora are developing a defence against the cold. The plan is to drop detectors onto the polar caps that will relay information back. Unfortunately, not everyone is happy with the mission. A group that believes the mycora are sentient, the Temples of Transcendent Evolution, believe the mission will harm the Mycosystem or possibly upset the current balance.

There's plenty of action and drama in this one. I enjoyed the race against time as the mission comes under threat from many different directions. The revelations at the end, which can sometimes ruin the tone of a novel, satisfactorily bring things to a close. A good introduction to an author whose work I shall keep an eye open for.

Very Good &nbsp (8.5)

December 1999


McDEVITT, JACK
---
ENGINES OF GOD

Humans have discovered a variety of Monuments on their interstellar travels but have seen no sign of the race of beings that constructed them. One such construction has been found on the moon of the Planet Quraqua.



Richard Wald is an archeologist who travels with pilot Priscilla Hutchins to Quraqua where the ruins of a dead alien race are being uncovered. The powers that be on Earth wish to remove the archeological team and terraform this planet.
The chance of solving the mystery of the Monument-Makers appears to have arrived, but there are people whose impatience may have serious consequences.
An entertaining story that takes the reader to many mysterious places each contributing its own piece of the jigsaw puzzle.
Excellent and highly recommended (10)

Author site www.sfwa.org/members/McDevitt/

McDEVITT, JACK
---
MOONFALL

A comet from beyond our solar system, travelling at immense speed, has been spotted and it is due to hit the Moon in a few days. The recently established Moonbase is forced to pack up shop and its personnel are to return to Earth.

There are some arguments about the likely outcome of a collision of the comet with the Moon. The 'experts' are divided in their opinion.

To say any more will likely spoil what is an exciting race against time. Prior to the actual collision, things progressed slowly. After this, the story moved into full throttle and I found it difficult to put the book down.

Very Good (8.5)


McDEVITT, JACK
---
ANCIENT SHORES (1996)

This story is similar to McDevitt's ENGINES OF GOD in the respect of a small group of people trying to solve a mystery of extraterrestrial origin. Strange artefacts are found buried deep in the soil of North Dakota. The story focuses more on the people and the effects their discovery has on the broader population than on the artefacts themselves.

I enjoyed the mystery and the new discoveries associated with the further investigation of the artefacts. I would like to have seen more of the artefact and learnt more of its origin and purpose. Much of the latter half of the story focused on the turmoil the new discoveries have on the world community and the efforts of authorities to maintain order.

Very Good (7.5)

August 2000


McDONALD, IAN
---
DESOLATION ROAD

Mars has been terraformed ( "manformed" ) for the past 700 years, but there still remain large areas of uninhabitable red desert. At the edge of this desert in the middle of nowhere, a small oasis has appeared which is slowly settled by a small group of unique individuals. The novel tells the story of the establishment of this town, Desolation Road, and the strange things that happen to its founders over time.

The book is full of colourful, interesting characters ranging from the world's greatest snooker player to a man who can literally cut you with his sarcasm. We get doses of time travel / distortion along with corporate oppression and war. There were some elements of fantasy in the story ( bits of magic ) but not enough to put me off. A very entertaining read.

Excellent (9)



McDONALD, IAN
---
NECROVILLE (aka TERMINAL CAFÉ)

An at times confusing, always frenetic, action-packed journey through a near future where nanotechnology has enabled the resurrection of the dead. A group of friends are making their way to a reunion at the Terminal Café located in Necroville. Along the way they find themselves caught up in all manner of strange and dangerous pursuits.

Toussaint is the son of Adam Tesler, inventor of the technology that resurrects the dead. He becomes involved in a plot to overthrow his father.

Trinidad finds herself on the trail to the secret of deathless immortality.

YoYo Mok is a lawyer who is followed around by a Carmen Miranda avatar. She is hired by a dead woman whose memories have been erased and becomes mixed up in a scheme that may result in the dead becoming legally recognised citizens.

Santiago, supplier of illicit technology/drugs, is caught up in a hunt in Dead Town that sees him chased by hunters mounted on Allosaurus-like creatures.

Camaguey becomes infected with a nanotech virus after falling in love with a dead woman. He meets up with Nute, a shape-shifting whore who will help him get through his final days.

Their pursuits are played out against a background in which the Freedead, the dead who live off planet, go to war with the Earth over their right to exist.

There was so much going on in this story that I found it difficult at times to keep up. Before shifting from the adventures of one character to the next, I'd have to flick back to remind myself what was last happening to that character. Definitely a book that can be re-read without fear of its losing impact.

Very Good (9)


McDONALD, IAN
---
EVOLUTION'S SHORE (aka CHAGA) (1995)

Something strange is happening to the moons of Saturn. Something strange is happening to the country of Kenya.



Gaby McAslan has an interest in the stars, but she ends up working as a journalist. She is determined in her work and will do almost anything to get what she wants. She ends up being sent to Kenya to report on a strange, alien growth known as Chaga, that is slowly devouring the country. The UN/military are determined to keep people away from the Chaga, while there are those who believe that life within it is inevitable and welcome it openly.
Meanwhile, a Big Dumb Object has appeared near Saturn and is on its way to Earth.
Each book of McDonald's that I have read has been vastly different, but always entertaining. I enjoyed his use of literary allusions in this one, they provided plenty of chuckles. Gaby is a strong central female character who has her share of flaws. We follow her as she learns about the Chaga and its possible impact on the future of humanity. I did not want the story to end. Not only because a conclusion hasn't been reached, I'm hoping the sequel, KIRINYA will provide that. I enjoyed the characters and the idea of the Chaga.
Very Good (9)
December 2000

McDONALD, IAN
---
BRASYL (2007)

This book was nominated for the Hugo Award so I thought I'd check it out before the presentations. It got some very good reviews on the net and I have enjoyed McDonald's earlier work. The reviews I read said the book takes a while to get going and eventually takes off with a bang. Unfortunately I couldn't get to that point having read 180 of the 396 pages. The story left me flat. It is told in 3 strands, in the past, present and future. It is set in South America and seems to revolve around the idea of quantum computing. The use of Portuguese terminology did not enhance my reading, only confusing it.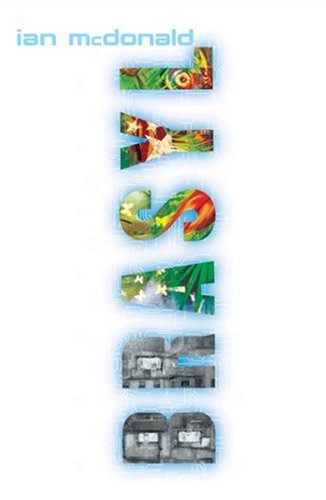 When I stopped trying to read this story, I went straight to Alastair Reynold's GALACTIC NORTH. I was immediately engaged in it which contrasted quite clearly with the difficulty I experienced reading BRASYL.
Average (5)
June 2008

To visit elsewhere at this site use this Navigation Bar